Blog
When "Less is more" takes on a new meaning
June 23, 2023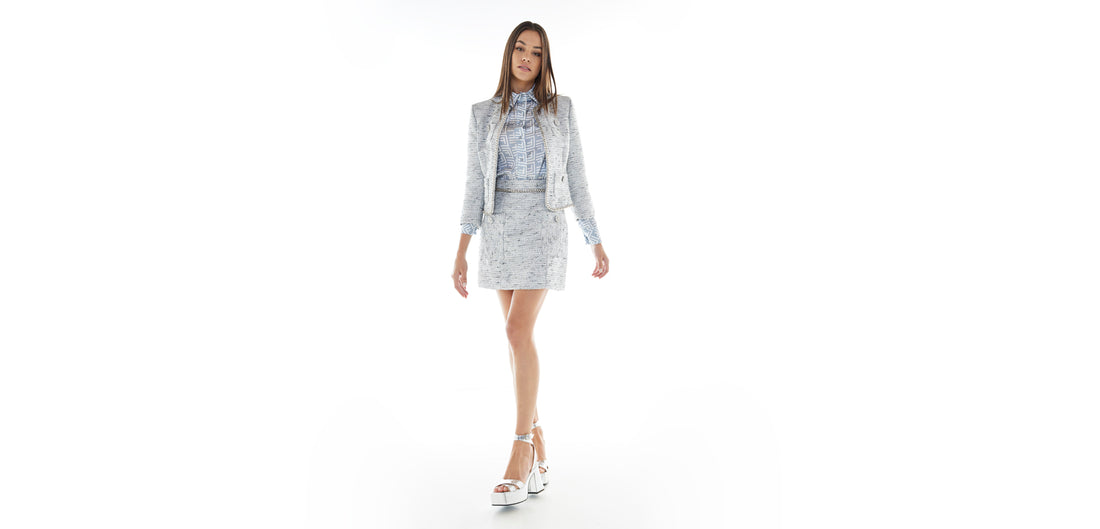 We have already told you and we reiterate it: The must have accessory this season are your own legs!
From the Milan fashion shows to the posts of the celebrities, one thing is clear more than ever or that the skirts this year they must be court, On the contrary very short, providing for looks that put the lower body in full prominence, enhancing it and slender as much as possible.
The wardrobe really reduces to the essentials, to the point that even in some cases skirts and pants give way to Strass and body briefs, perhaps combined with pantyhose or over jackets.
But after all, take off your pants, isn't it that liberating act we do as soon as we get home?
Discovering the legs is historically one way of emancipation and rebellion of the genre: born in London in the sixties, in fact, the mini was immediately a symbol of an era of transgression, expressing the desire to want remove from the standards of a repressive company like that of the previous decade.
The boss was so criticized by contemporary stylists as loved by the public, to the point that the anecdote is famous according to which a game of jersey skirts of a store would have restricted for a production error arriving at measure just 25 cm. On the first moment they had been considered inventable but in truth they went quickly Sold out, going to reconfirm the trend of the period according to which the less fabric was there, the greater the request.
Today this fashion seems to have returned: therefore the way to various interpretation routes opens, combining different styles through fabrics and details in contrast to each other.
An example is ours Beatrice skirt which, although remaining youth and a little' sexy, it is also elegant, being characterized by a classic processing and jewel buttons.
Another garment to take note is certainly ours Daniela skirt, also refinement but still more sporty Compared to the aforementioned garment, being composed of a comfortable and modern technical fabric.
Put your legs in the foreground together with Flavio Castellani and always stay in step with the latest trends!