Blog
Style forecast. Autumn 2023
August 22, 2023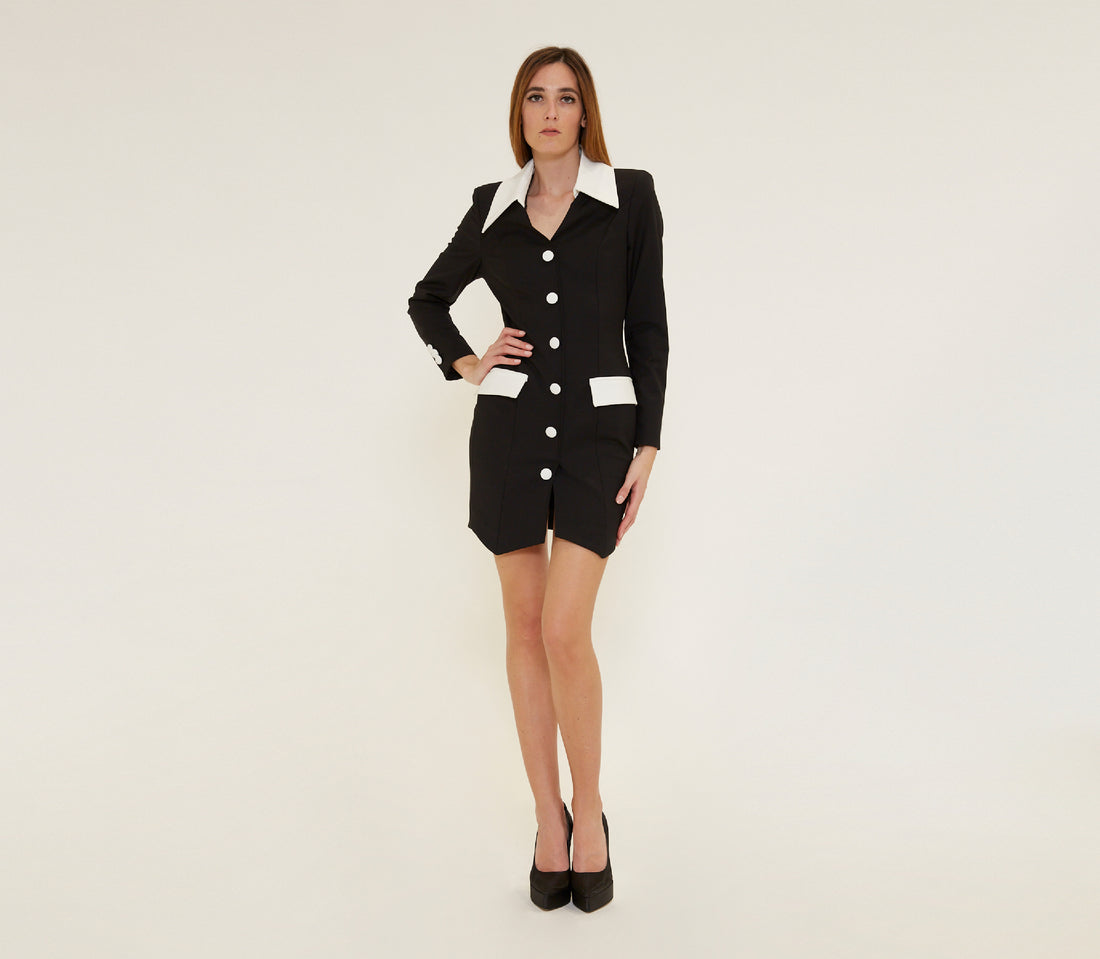 August is slowly sliding away, bringing with him the farewell to the long days spent inbeach and the inevitable rapprochement to the responsibilities of the UFFIthat is.
Summer, with its warmth and light -heartedness, gives way to the arrival of autumn, yet, while we put our beloved dress in Sangallo in the closet that has been part of our summer adventures, we canFFchange the change with a smile, because autumn 2023 reserves one Extraordinary showcase of new looks to embrace and show off.
While abandoning swimwear and sandals, a world of styles and breathtaking details opens up before us, inspired directly by the catwalks of the most prestigious fashion houses.
Here is one Guide to the forecast of trends for autumn 2023, A selection based on the fashion shows that lit the lights on the best high fashion catwalks.
Bold Shoulders
In the eighties, the straps and structured clothes have dictated law, becoming symbols of style and of great personality, and now, with great emphasis, they do their own triumphal return, parading with determination on catwalks around the world. This iconic element It is a real reference to the past, capable of giving looks a unique energy and timeless elegance, while Modella the silhouette of the wearer.
A perfect example is ours Francesca dress, a vintage -inspired garment that capable of making you feel perfect Pretty Woman.
Maxi belt
Positioned with nonchalance on the sides, as a large corset or with a touch of punk inspiration: the maxi belt is undoubtedly theaccessory that deserves to be rediscovered next season! This versatile element can put The life point grace gracefully, becoming an addition toFFAscending is at a trench coat or an evening jacket, and to a dress or a oversized shirt.
If you are looking for a way to play with shapes and contrasts, discover ours Fusciacca Noemi. With its strong and elegant presence, this fusciacca is able to add a style note to any outfit.
Leather jacket
You know: how the cold comes back, leather looks also come back!
However, this year they are characterized by a certain minimalism, and, in fact, the jackets come designed to be worn by themselves, without anything below. A sensual choice that underlines the femininity of those who carry it out, as they also denot by ours Anya jacket, perfect for those who want to dare while always remaining raFFIborn.
In conclusion, the trends of this season orFFrono various unique opportunities to express your style, spacing from more looks nostalgic to others decidedly more sexy.
Stay up to date on the latest trends with Flavio Castellani and continue to follow us!