Blog
Back to Work!
September 19, 2023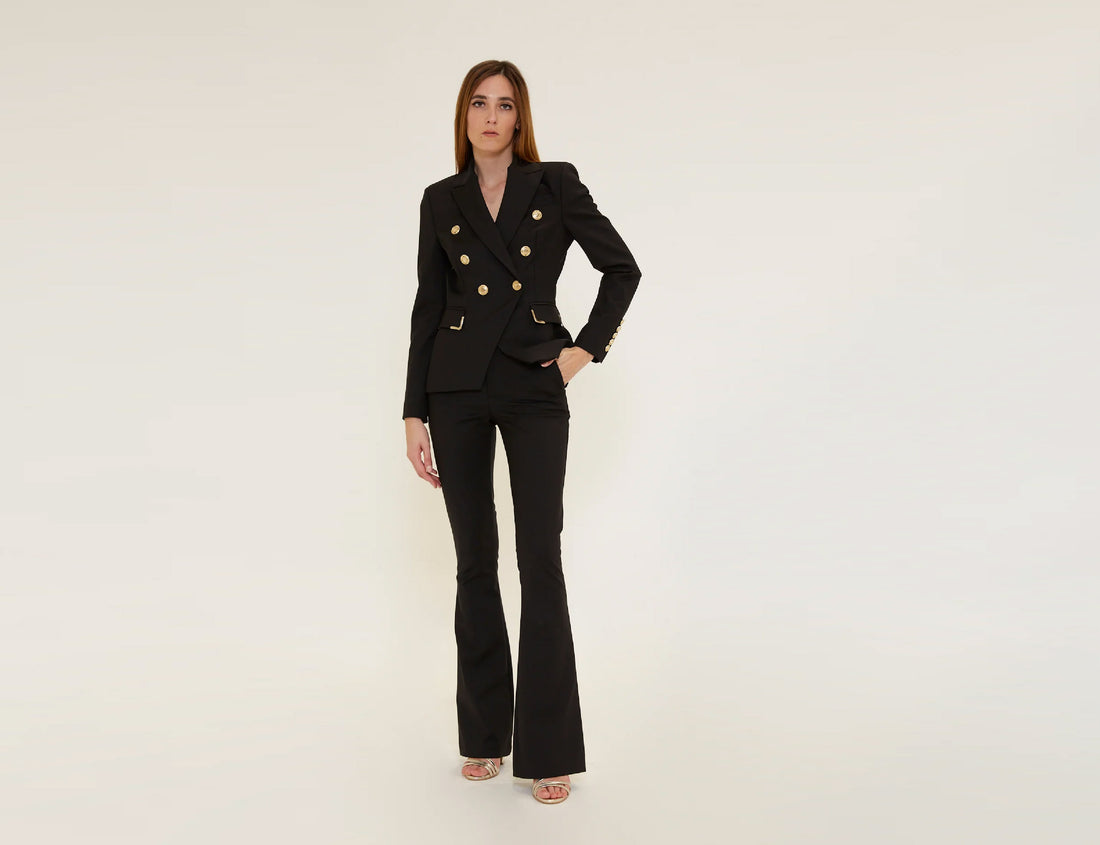 September is a new beginning a bit like the new year, it seems to us a starting point for new chances and opportunities to be seized. It is that moment of the year in which we feel the need to experiment and create news so as not to fall again in the Post-vacous Routine.
With the return to the office, the tanned skin and the sunny hair from the sun, the desire to casual business style To start again to get busy with commitment and elegance, but without giving up an aperitif!
For the incoming cold season we offer you a great classic, always original and versatile, have you already understood?
The timeless Tailleur trousers, whole or broken, with straps or without, is now one of the must-have in each wardrobe.
The possibility of creating an infinite number of new outfits and combinations makes it simply perfect for every need.
Here's how to make the tailleur a versatile choice for every situation!

It becomes the essence of theprofessional elegance once combined with our iconic décolleté, for a touch
of femininity and sobriety with small tricks.
For those who do not want to give up discovering the legs until the last moment, a super chic choice is ours Louise skirt!
For a look casual chic, a smart alternative to the usual jeans? Our Gianna trousers It combines with his jacket, but can turn into a casual garment with a simple top or a shirt.
When it comes to special events The suit can be a winning choice. Opt for precious fabrics, elegant details and sophisticated colors. Combined with appropriate accessories, such as sparkling jewels and a clutch bag, it becomes an elegant alternative to the classic evening dress.
The beauty of the tailleur lies above all in the possibility of personalizing it according to your style, you can mix and combine jackets and trousers from different suits to create your unique look each time.
Play with colors, textures and different cuts to get an outfit that best expresses your personality. Discover the new collection and let yourself be inspired for a trendy look with i must-have of the season.