Blog
Flavio Castellani's autumn-winter autumn-winter
October 19, 2022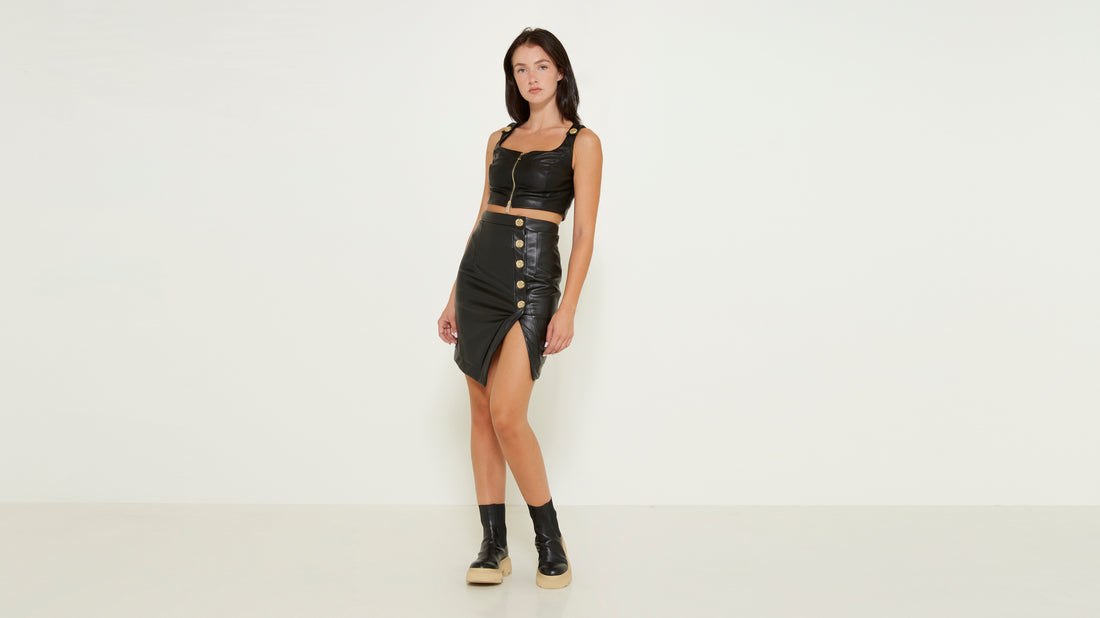 Summer is over and with it also the era of soft pastel colors, which this year leave the step more than ever to Vivaci tones, sometimes also contrasting, of the Fuxia and the red bright, as well as the most classic white and black white.
These are offered on the catwalk in monochromatic but classic looks, with clean lines characterized however by more rock details Which make the classic classic younger and daring-pantal jacket.
Moreover, the use of gold finishes, especially chains, zips and buttons, and combinations that include leather clothing Which give an extra touch to the looks, however allowing him to remain elegant and refined anyway.
Glam Rock
There Rock fashion For 50 years there has been, always renewing itself according to the period: started with torn shirts and crazy punk hairstyles, passing through the 90s grunge, with its paintings and mesh shirts, she has reached us in more tones Soft, approaching classic clothes and more insolent details, from PVC skin to shiny metal.
Rock in today's fashion
It does not matter the era, the password when it comes to glam rock is always and only one: desire to amaze, to leave your sign on every occasion, and this is certainly the mood that characterizes the autumn fashion more -winter of this year, with his own Strong contrasts between elegant and alternative.
Another reconfirmation of the use of mixes of apparently opposite styles for this season is the rampant tendency of the check check 70s, that it is a simple square fantasy that
A refined prince of Wales. This is proposed with the most classic tones but also in the bright colors of the season, perhaps combined with a top or a t-shirt that goes to play down everything.
In short, contrasts, lively tones and rock details These are the indispensable characteristics for this year's fashion, proposing gritty but always elegant styles.